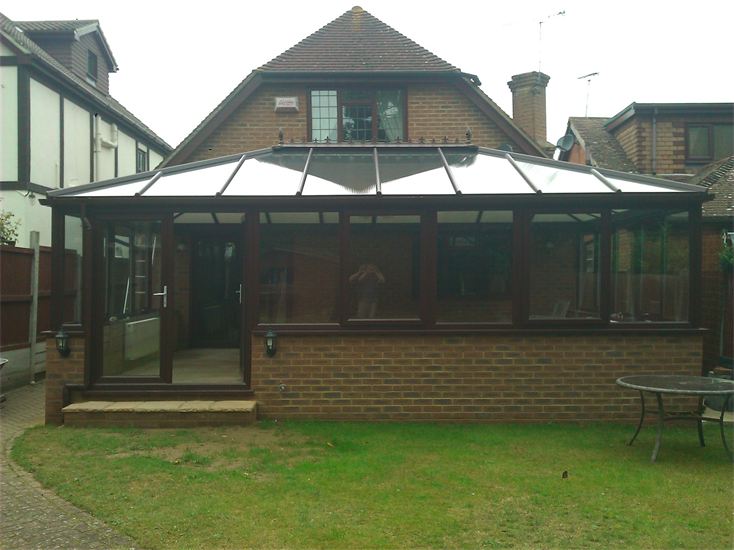 Conservatory Installers In Snodland
Here at Medway Home Improvements, we're your local conservatory installers for homes in Snodland. We provide and install PVCu conservatories in a variety of designs and styles, to ensure our customers find the right aesthetic for them. At MHI, you can expect professional and friendly service from our experienced team. They have the expertise and knowledge to give you your dream conservatory. We understand that extending your property is a significant investment in terms of money and time. This is why we offer a competitively priced and timely installation service.
Bespoke conservatory solutions in Snodland
Whether you use your new space as an extra living room, kitchen or playroom, a conservatory is the perfect way to extend and add value to your property. Our conservatories come with double-glazing, meaning you'll have a cool space in summer and warm space in winter. Furthermore, double-glazing improves the energy efficiency of your home. Our PVCu conservatories also come in a variety of designs and styles; Edwardian and Victorian being the most popular to date. Moreover, we offer a considerable range of colours. This means that you'll be able to choose a conservatory that perfectly matches your aesthetic and house.
MHI install PVCu conservatories bespoke to the needs of our clients. Furthermore, as well as providing excellent conservatory installation, you can expect friendly and efficient service from your initial enquiry, through to installation. So, if you live in Snodland and would like a conservatory installed in your home, choose us. If you would like more information or a quote, please get in touch, a member of our team will be happy to help.
We only use the best products built to withstand the best and worst of the typical British weather.
PVCu conservatories designed with detail and with excellent longevity​
Conservatories - Snodland Spade Lane Industrial Estate Spade Lane Industrial Estate