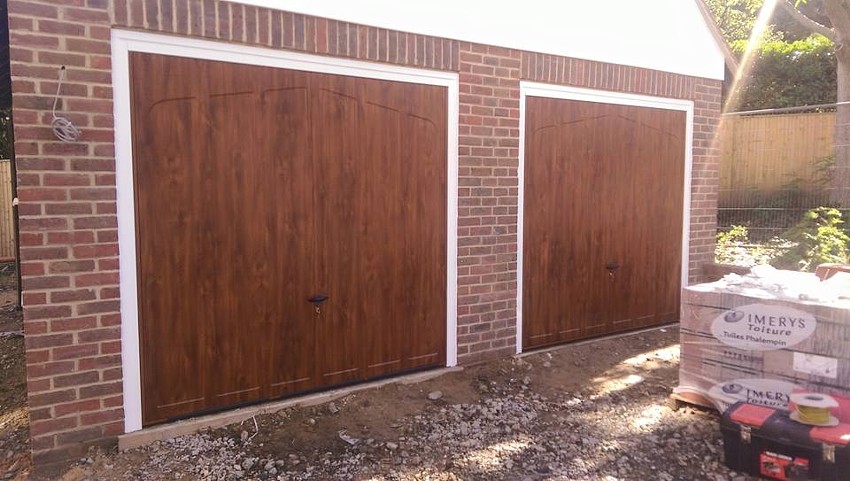 Professional and emergency garage door repairs for homes in Bromley
Is your garage door posing as a security risk to your home? Does your garage door ruin the aesthetics of your home? Here at Medway Home Improvements, we offer homes and businesses in Bromley our garage door repair service. Our team is available for 24-hours emergencies, so we can make sure your home is safe. Therefore, we can make sure your garage door is secure as well as aesthetically pleasing.
Garages are useful for numerous reasons. From storage spaces, additional rooms or a place to shelter your car. But, regardless of its purposes, a broken garage door poses a massive security threat to your home. If left broken, criminals may be able to access your property through your garage – leaving yourself and family at risk.
However, our garage door repair team in Bromley can guarantee you a fixed door as quickly and efficiently as possible. We can make sure your home is back to looking its best! Over our many years of experience, we have built a reliable and strong reputation as a repairing company. Therefore, for people in Bromley, we can offer professional garage door repairs.
Garage Door Repair - Bromley
Garage door repair services for businesses and homes in Bromley
Regardless of your home's style or even your requirements, we can supply and install a wide range of garage doors. With our large selection of styles, colours and finishes, we can ensure your new garage door matches your home effortlessly.
But, here at Medway Home Improvements, we don't just repair garage doors; we can also facilitate any issues that occur with garage doors. Broken locks, cables, springs and tracks can all be easily fixed for all properties across Bromley.
If you live in Bromley and you're in the unfortunate position of having a broken garage door, or instead, interested in upgrading your garage door – get in touch! Spade Lane Industrial Estate Spade Lane Industrial Estate