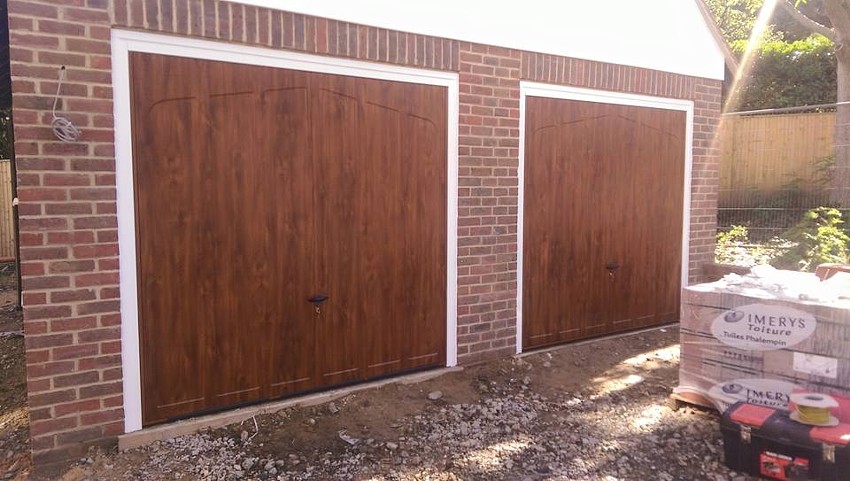 Reliable and professional garage door repair service for homes in Dartford
Does your home have a broken garage door that causing your home to be at risk of criminal access? Does your garage door ruin the look and style of your home? Well, here at Medway Home Improvements, we offer property owners in Dartford our garage door repair service. Available for a 24-hour call out service, we can make sure your garage is secure and aesthetically pleasing.
Garages can be used for multiple reasons – from storage space, an additional room, or a place to keep your car. But, regardless of its purpose, a broken garage door poses as a risk. Criminals will be may be able to access your home through your garage – putting yourself and family at risk.
However, our garage door repair team in Dartford can guarantee you a fixed door as quickly and efficiently as possible to ensure your home is safe and back to looking its best. We have built a reliable and strong reputation as a repairing company. We have made firm connections with both customers and suppliers. Therefore, for people in Dartford, we can offer the best garage doors.
Garage Door Repair - Dartford
Garage door repairs for businesses and homes
in Dartford
Regardless of your homes style or your requirements, we supply and install a wide range of garage doors. Therefore, your new garage door will effortlessly match your existing home. But, whatever style, colour or finish you choose, you will be guaranteed to be durable, secure, and enhance your home.
Not only do we repair garage doors, but we also facilitate any issues that occur with garages. Broken locks, cables, springs and tracks can easily be fixed for home and businesses across Dartford.
At Medway Home Improvements, we understand the worry of a broken back door. However, our quick and professional garage door repair services in Dartford mean you can have peace of mind your household is safe again.
If you live in Dartford and you're in the unfortunate position having a broken garage door, or instead you're considering a garage door replacement – get in touch today! Spade Lane Industrial Estate Spade Lane Industrial Estate