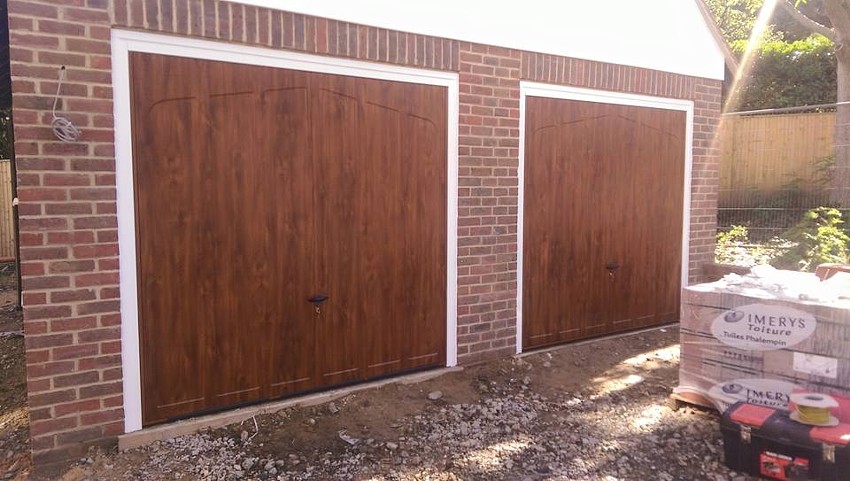 Garage Door Installers in Faversham
At Medway Home Improvements, we offer Garage door installations and repairs to homeowners in Faversham. We supply and install garage doors in a range of styles which allows our customers to find the right aesthetic for them.
From our experienced team, you can expect professional and friendly service. We have the expertise and knowledge to give you your ideal garage doors. We appreciate that new garage doors are an investment. It's good to remember that garage doors don't just keep your vehicle safe, but they also protect your family and possessions. This is why we offer a timely and well-priced installation service to our customers in and around Faversham.
Regardless of your requirements, or the style of your home, we provide and install a wide range of garage doors. With our large selection of styles, colours and finishes. We will ensure that your new garage door will match your home perfectly.
Garage Door Repairs - Sturry
Garage door repairs for homes in Faversham
In addition to providing new garage door installation, we also offer garage door repairs. Whether your garage door is manual or electronic, we can help. Our team restore your garage door, getting it looking and working as if it were brand new. MHI can sort out any issues that occur with your garage door, such as broken locks, cables, tracks and springs. However, if you would like to fix your garage door yourself, we can provide the parts for you to do it. So, regardless of your issue, we will offer a solution.
We provide an emergency call-out service for homes across Faversham. With our many years of knowledge and experience, our team guarantee your repair within 48 hours. So, if you live in Faversham and are in need of a garage door repair or replacement, contact us today. Our friendly team are always on hand to help. Unit 3 Highsted Valley Sittingbourne Kent ME9 0AG Spade Lane Industrial Estate