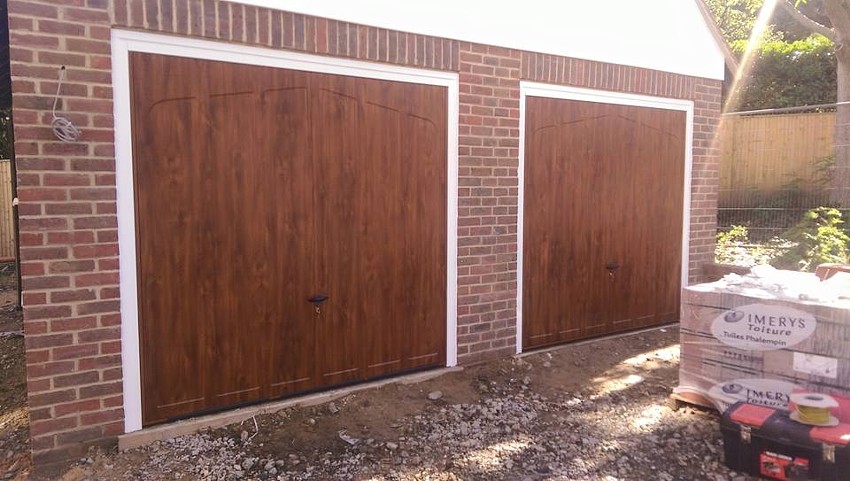 Reliable garage door replacement and repair
service in Maidstone
Has your garage door become broken, damaged or is now out-dated? Here at Medway Home Improvements, we offer homeowners in Maidstone our garage door repair service. Available for a 24-hour call out, we can make sure your garage door doesn't pose a security risk to your home.
We understand that everyone uses their garage for different purposes. Some may use it to store valuables, a place to store your car or even an additional room. Regardless of its use, a broken garage door makes your home exposed to criminal access – putting yourself and family in danger.
However, our garage door repair team in Maidstone can guarantee you a fixed overhead door as efficiently as possible. We have built up a reputable status as a garage door repairing company. Having made stable connections with both customers and suppliers. Therefore, for homeowners in Maidstone, we can offer a professional and reliable service.
Garage Door Repair - Maidstone
Efficient emergency garage door repairs for businesses and homes in Maidstone
If your garage door is not damaged, but is out-dated and needs a makeover – our team also offer their garage door replacement services. Don't let your garage door ruin the aesthetics of your home.
We supply and install a wide variety of garage door, so you'll be guaranteed to find a shutter that effortlessly matches your existing home. Available in numerous finishes, styles and colours, finding your new garage door couldn't be easier. But, regardless of the model you choose, you will be guaranteed a garage door that is durable, secure and enhances the look of your home.
Additionally, we don't just offer garage door repairs; we can also facilitate any issues that occur with garages. For example, broken locks, cables, springs and tracks. Any of these can be easily fixed for homes and businesses in Maidstone.
Therefore, if you live in Maidstone, and are searching for an efficient and reliable company to repair or replace your garage door – get in touch. Spade Lane Industrial Estate Spade Lane Industrial Estate