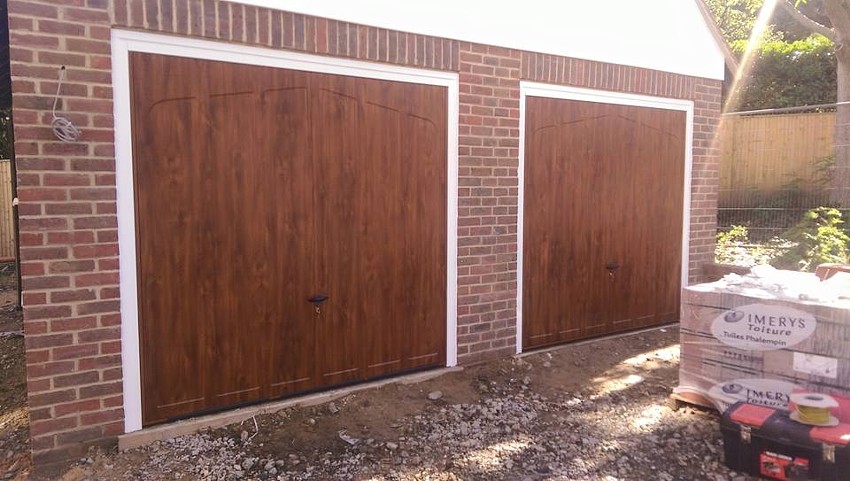 Emergency garage door repair service for homeowners in Walderslade
Are you looking to replace your broken garage door? Here at Medway Home Improvements, we offer homeowners in Walderslade our garage door repair service. Whether your garage door is now out-dated and you would like to upgrade, or it is broken and needs fixing – our team can help.
We understand that your garage door isn't just for show. It is an essential feature that protects your valuables, your home and family. Therefore, when they become broken, it can cause frustration and worry. Not only that, but they can also pose a security risk. It exposes your valuables to thefts; potentially leaves your home at risk of a break-in and is also a hazard to anyone near it.
Therefore, here at Medway Home Improvements, we offer an emergency call-out service for home across Walderslade. But the best part, there is no additional cost. With our extensive years of experience and wealth of knowledge, our garage door repair specialists can guarantee your repair in less than 48 hours. All so you can have peace of mind your garage is secure.
Garage Door Repair - Walderslade
Reliable and efficient garage door repairs for businesses and homes in Walderslade
Regardless if your garage is electronic or manual, we can help you! Our team can restore your door to brand new. But, we also do offer garage door parts for homeowners who would prefer to fix their door themselves. Therefore, regardless of your issue, we can offer a solution.
Furthermore, for people in Walderslade, we can resolve all issues involving garages. It doesn't just have to be a broken door! Our engineers can repair cables, springs, broken tracks and electric operators for garage doors in home and business.
So, if you live in Waldersalde and you're looking to have your garage door replaced or repaired – contact us today. Our professionals are always on hand to help. Spade Lane Industrial Estate Spade Lane Industrial Estate