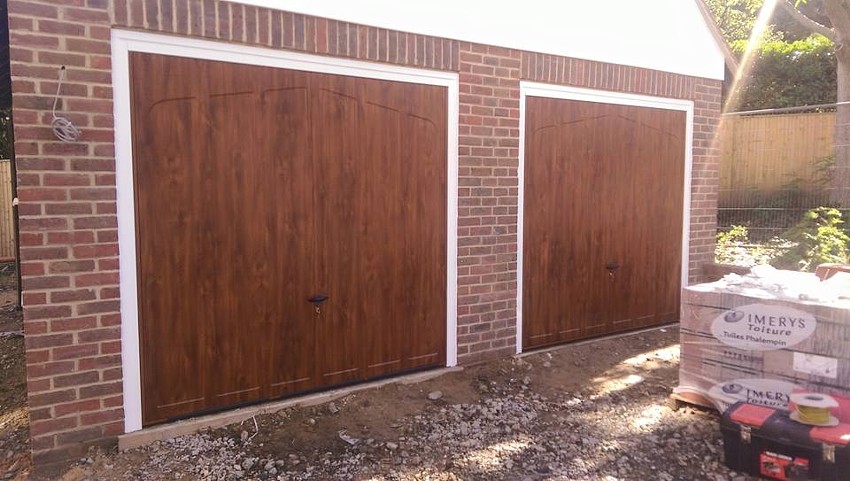 Garage Door Installers in Ashford
At Medway Home Improvements, we offer Garage door installations to homeowners in Ashford and the surrounding areas. We provide and install garage doors in a range of styles to ensure our customers find the best look for them.
From our experienced team at Medway, you can expect friendly yet professional service for our experienced team, who have the knowledge and expertise to give you the perfect garage doors. We understand that garage doors are an investment. They don't just keep your vehicle safe, but also your family and possessions. This is why we offer a well priced and timely installation service to our customers in and around Ashford.
Garage Door Installers
Regardless of your requirements, or the style of your home, we ensure that your new garage door will match your home perfectly, with our large selection of colours, styles and finishes. The right garage door keeps your possessions and vehicles safe and secure, as well as adds value to your home.
In addition to garage door installations, we offer repairs too. Whether your garage door is electronic or manual, we'll be able to help. Our team restore your door, making sure it looks and works as if it were brand new. Not only do we provide and install excellent garage doors, but we also offer an efficient repair service, working hard to ensure that every customer is given excellent service. From your first enquiry with us, through to the installation, we will ensure that you're more then satisfied with our products, prices and services.
So, if you're looking to replace an existing garage door, or are looking to install a completely new one, you have come to the right place. If you are a homeowner in Ashford and would like a garage door installed or repaired, choose Medway. Get in touch with us today - a friendly member of our team will be on hand to help.
We only use the best products built to withstand the best and worst of the typical British weather.​
Home / Services / Garage Doors - Gravesend Unit 3 Highsted Valley Sittingbourne Kent ME9 0AG Spade Lane Industrial Estate