We have many window styles available for our Gillingham customers to chose from such as Casement, Tilt and Turn, Vertical Sliding Sash, Bay and Bow Bay windows. All of which offer security, noise reduction and lower energy bills. As with all our products, we can design, manufacture and install to any size. From small and cosy – to large and expansive - it is your choice!
Casement Window - Gillingham
Casement windows are one of our most popular window styles. They're ideal for both old and new homes in rural or urban areas. We can manufacture them to almost any given size, height and width to suit your home. Our advanced glass technology partnered with superior installation allows us to offer you reduced noise and increased, energy efficiency resulting in lower energy bills
Tilt and Turn Windows - Gillingham
Tilt and Turn windows are ideal for a simple, smart and contemporary look and they're ideal for easy cleaning too. They are almost maintenance-free due to their sturdy properties, allowing you to twist the handle and tilt the window to let in air in, whilst keeping a high level of security in your home.
Vertical Sliding Sash Windows - Gillingham
Vertical sliding sash windows allow you to enjoy the classic, stylish and elegant looks of a traditional window, but with a lot less maintenance. We also install our vertical, sliding sash windows so they can tilt inwards into the house, allowing you to clean them quickly and effortlessly. This model of window offers attractiveness, improving the look of your home whilst offering optimum warmth and security.
Bay and Bow Bay Windows - Gillingham
The curved shape of a window can add a lot of style and character to a home, allowing extra light into a room and adding extra seating into the room with a pleasant view. Bay windows and Bow Bay Windows work well on ground floor rooms or in bungalows to create an aesthetically pleasing and traditional look to your home.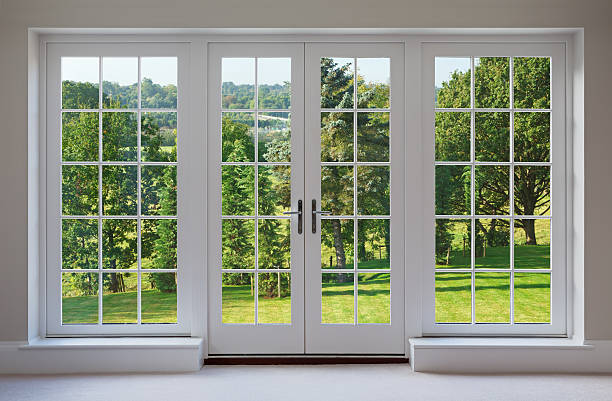 You may not think doors are of much importance – most people take them for granted – but they are the entrance to your home and play an essential role in defining your home's character. Why not call our friendly, reliable team in Gillingham; they will take time to understand you and your home – advising you on the right door to make your dream a reality. ​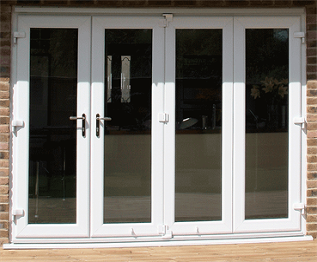 Windows & Doors - Gillingham
The team here at Medway Home Improvements offers a wide range of replacement PVCu, Aluminium and Timber Windows or Doors throughout the Gillingham area. Our high-quality products have kept us the most preferred company for such home improvements in the Gillingham area.
Windows and doors are an essential part of your home personality. Regardless of what you are looking for, we have the right windows and doors for you! Not only does your windows and doors define your home's persona but also it's overall performance. Whether you want modern or traditional, they add long-lasting beauty and thermal insulation. Our A-rated windows will decrease your energy bills and maintain temperatures around your home – all of this ultimately saving you money!
Here at Medway Home Improvements, we know every home is unique; therefore your windows and doors should be too. We take extra care to understand your needs and requirements to aid you in deciding the best window and doors for your home in Gillingham. Once chosen- we will manufacture and install the products to the highest possible standards. Each one of our PVCu windows and doors is bespoke – created for you to complement your home.
Doors Starting From £500 FITTED!
10 Year Guarantee On All PVCu Windows & Doors
Call us today for a FREE quote!
Windows & Doors - Gillingham Spade Lane Industrial Estate Spade Lane Industrial Estate